Image Credits: lh3.googleusercontent.com
The ability to lead effectively isn't one that most people are born with. You have to learn through experience and study the behaviors of leaders in your field and self-reflection about your leadership abilities.
The 15+ leadership behaviors below will help you grow as an excellent leader. Whether you work in an office or are the sole proprietor of your own business, these 15+ leadership behaviors will help take your leadership skills to the next level.
So with no further ado, here are the traits of a good leader
1) Keep A Positive Attitude Towards Everyone
A good leader always has a positive attitude. This doesn't mean they're always happy, but they can remain positive even in difficult situations. A positive attitude is contagious and can help motivate those around you.
It's also one of the essential traits of a good leader because having a positive attitude helps a leader stay calm in tough times, helps their team work better together, and increases employee happiness. A positive attitude towards everyone, including yourself, is a key trait of an excellent leader.
2) Be Honest And Transparent With Your Employees
Being honest and transparent with your employees is another essential trait of a good leader. By being honest, you build trust with your team and help them ‌develop their belief in your supervision. Employees are more likely to believe in their leaders when they know that they can trust them.
In addition, transparency also helps motivate people who are doing a great job because it makes them feel valued. Transparency allows managers to monitor the progress made by their employees, which encourages them to keep doing well. Being honest and transparent is the best way to make your employees feel valued.
3) Don't Micromanage Your Team
Micromanaging your team will only lead to frustration for both you and your team. It's important to give your team clear instructions and trust that they will ‌carry out the task.
If you are micromanaging, take a step back and see if there is something you can do differently to let your team do their job effectively and efficiently.
By avoiding micromanaging your team, you will allow them to excel professionally and grow as individuals for the company's betterment. These leadership behaviours are essential for all leaders to master to become excellent leaders.
4) Delegate Responsibility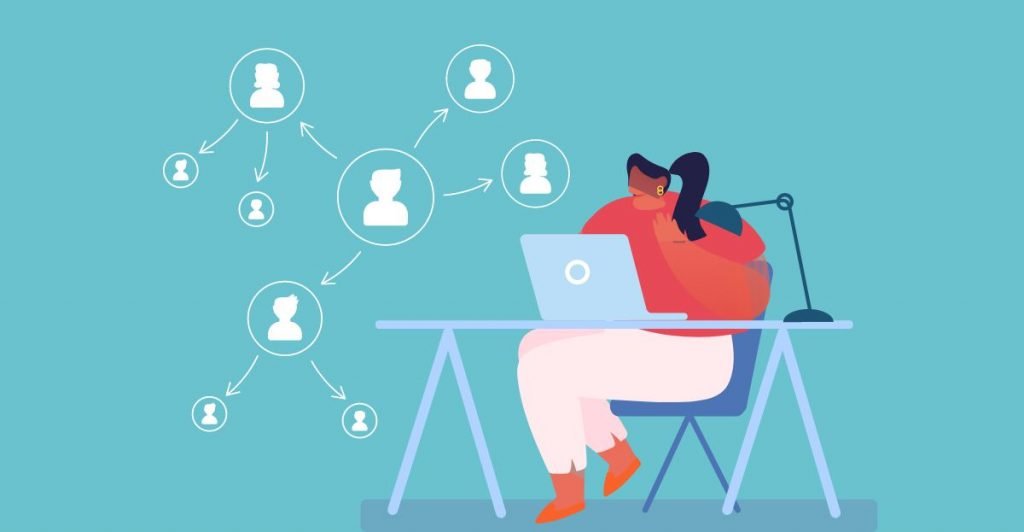 Leaders are great at setting goals and getting people to work towards them. They're excellent at assigning tasks and ensuring they get done, and they're great at taking on more than one role to help their team succeed. That doesn't mean that leaders can do everything themselves, so they must learn to delegate responsibility effectively when needed.
Delegating responsibility can help you increase efficiency by empowering your employees to take ownership of their responsibilities and use their skills to complete tasks.
Delegating responsibility allows others to grow into new roles and responsibilities to fit their skill set better while meeting organizational needs.
5) Believe In Your Team
If you want to become an appreciable leader, you need to believe in your team. Your team needs to know that they are not on their own and that you have faith in them. It's important to show your belief lies in them with both words and actions.
When people know ‌you believe in them and what they do, it helps motivate them to perform better. Once this happens, a sense of trust builds between you and your team members, which makes it easier for them to take risks to complete their tasks or accomplish goals.
6) Ask For Everyone's Advice And Make A Mutual Decision
A good leader asks for everyone's advice while making a decision. This shows that you trust your team and value their opinion. It also sets a precedent that everyone's voice is heard and that decisions are made democratically.
This characteristic of a leader is essential for maintaining morale and keeping your team on a track that will‌ help them perform better to achieve their goals. They'll feel like they're being heard and that the company cares about them, which creates a positive work environment.
People want to work for someone who listens to what they have to say because it makes them feel valued, so this is a great way to encourage people's creativity while encouraging teamwork at the same time.
7) Acknowledge Your Team's Efforts And Work
Another essential value a leader should have is the ability to acknowledge their team's efforts and work. This shows your team that you are aware of their contributions and appreciate their hard work. It sets the tone for a positive and productive working environment where people feel appreciated.
Acknowledging your employees when they succeed in something they were struggling with can help them see themselves as successful in whatever they do. It helps them achieve a new level of success by showing them what they can achieve, boosting their confidence.
8) Communicate Clearly & Accurately
Communicating effectively is a must-have quality for a leader because, without clear communication, it's difficult to convey your vision accurately.
Great leaders understand that if they can't communicate their messages clearly and concisely, they are less likely to inspire and lead their team in the right direction.
By communicating clearly and accurately with your team members, you set yourself up as someone who values communication and being open-minded. This creates trust between you and your team members, which will help them feel more comfortable sharing important information with you when needed.
9) Keep Feedback Confidential
As a leader, one of the essential characteristics of leadership you need to master is the ability to keep feedback confidential. This means that when someone comes to you with feedback, you need to ‌keep it between the two of you. This is important for two reasons.
First, it shows that you can be trusted with sensitive information.
Second, it protects the person who gave you the feedback from retaliation or retribution.
Keeping your conversations and your team's feedback confidential shows that you are trustworthy and have integrity. Keeping these things private also allows people to provide honest feedback without fear of reprisal.
10) Give Credit Where Credit Is Due
One of the most important characteristics of a leader is the ability to give credit where it is due. This not only shows that you are fair, but also that you have confidence in your team and their work.
As a leader, ‌acknowledge when someone does something well or takes on a task with excellence. Be specific about what they did well or how they handled a particular situation, so they know exactly what you appreciate. This will show that you appreciate their hard work and have a positive impact on company morale.
11) Motivates And Inspire Your Team
A good leader knows how to motivate and inspire their team. They understand ‌same things do not motivate everyone, so they tailor their words and actions accordingly. A good leader also knows when to step back and let their team take the lead.
This shows trust and respect for your team members and for the work you have assigned them. It also demonstrates an understanding of how people operate and what motivates or inspires them to do better work. As a result, leaders are more successful in getting their teams to deliver high-quality results.
12) Deal With Conflict Well
One of the essential traits of a good leader is the ability to deal with conflict well. When there is conflict, a leader needs to ‌see both sides, understand the needs of both sides, and then find a resolution that is acceptable to both sides.
It means they must ‌listen before speaking and take time before coming up with solutions to gather all the facts needed to make an informed decision.
It's important for leaders not only to communicate clearly but also know when to use it or when it's best not used to maintain credibility among their team.
13) Show Empathy, Engagement, Warmth, & Care
Empathy, engagement, warmth, and caring are essential characteristics of a leader. When you show these qualities, you create a connection with others and earn their trust.
People will want to follow you because they know you care about them and what they're going through. They'll also feel ‌you're there for them when times get tough, which builds trust and loyalty.
Being a good leader, you must show empathy, engage your team members, convey warmth in speaking to people, and care about their feelings.
By doing this, you can connect with your team members on a deeper level and provide them with the assurance that they can rely on you through difficult times.
14) Empower Teams To Take Action
Leaders empower their teams by giving them the authority to make decisions and take action. This kind of trust helps team members feel confident and inspired to progress.
When team members are empowered, they are more likely to be engaged and committed to their work, which leads to better outcomes for the organization.
Empowering teams to take action also provides a great way to build leadership capacity in a company because leaders who give the liberty of making decisions to their team members allow other team members to grow and develop into future leaders.
Employees who have been given opportunities to lead projects or initiatives in a company will usually have a greater sense of job satisfaction.
15) Respect Your Superiors And Peers
Respecting your superiors and peers is one of the most characteristic leadership behaviours. It shows that you are respectful, making others respect you more. Respect from subordinates translates into respect from superiors, which leads to promotions and better opportunities.
If one doesn't respect his boss or co-workers,he will never reach his full potential in life or at work. That's why being a perfect leader requires you to demonstrate respectful behavior by always following company policies and procedures.
16) Celebrate Success As A Team
As a leader, you must celebrate success as a team. This shows your employees that you're invested in their success, builds morale, and creates a positive work environment.
In addition, the more your team sees each other succeed, the more they'll want to support one another, and the more likely they will collaborate on projects.
Celebrating successes will also motivate others on your team to take on more significant challenges because they know you have their back which encourages them to do better. Plus, celebrating success together also assists employees in dealing with stress by experiencing shared joys.
17) Lead With Passion
As a leader, it's important to lead with passion. It doesn't feel like work when you're passionate about your work. It doesn't feel like work when you're passionate about your work. And it's likely to rub off on the surrounding people.
This will help your team to follow your lead because they'll want to work just as hard for you. Showing this emotion towards your goal and mission will also bring out the best in others to contribute to the company's success.
18) Keep Everything On Track
To be an excellent leader, you must keep everything on track to ensure your business will prosper. To accomplish this goal, use workforce management and time tracking software to get a clearer picture of what's going on in your company.
These tools will help you see where your team is at all times and ensure everyone is on the same page. Plus, they'll help you stay organized and efficient.
You can track everything, such as time spent on different tasks, team productivity, timesheet, schedule, and so much more, which helps you keep everything at your fingertips for any decision-making process.
Conclusion
Being a leader is not easy and requires a lot of time, energy, and effort. There are many different leadership behaviors you need to master to be an excellent leader. These behaviors include being able to inspire others, being decisive, being a good communicator, and more.
To help you with your leadership journey, consider using the above 15+ leadership behaviors as guidelines for your development plan. We hope it will help you on your leadership journey to become an excellent leader.