"Right solutions are the key to make the workplace a better and safe place for the employees. At Target Integration, our approach is to come up with the right and most-in-demand solutions to help enterprises deal with the organizational issues way more effectively, to make them a better place for the employees." – Rohit Thakral, CEO, Target Integration
Since today's business are driven by technology it is impossible to dream of an organization without its dependency on integrated technology. In this blog we aim to explore few easy-to-use softwares that are designed to solve business problems.
To get an in depth insight into how the software is actually pivotal in helping companies make their employees happy and satisfied while helping them manage their clients better, we decided to speak to Target Integration, a leading ERP and CRM solution provider at Gurugram. With its efficient partnered software & products, Target Integration believes that software is the ultimate product of the mind and the hands, and thus their products are forged by craftsmen, instead of churned out by machines. The engineers working at Target Integration have devoted eons to master their craft and they bring together decades of engineering experience to create a real work of art.
When the clients choose Target Integration, they get more than just a single product or a rightly integrated suite. They are assured commitment to constant refinement and to improve their experience. So, here let's explore how some popular softwares intend to make the work experience better for the employees:
Zoho Recruit: It works with the aim to 'Recruit the best talent. Build great teams." This robust recruiting software and a cutting-edge applicant tracking system streamlines the company's hiring process. Thus, it allows them to source best talent faster, track resumes & interviews efficiently, without ever missing out on a great hire. Corporate HRs and staffing agencies find the software greatly useful and has attained extraordinary results with it.
Zoho People: Conquering those herculean HR tasks is no more a tough task, as Zoho People makes it simple and efficient. With this software handling your HR processes well, it allows the client firms to take better care of their employees. Be it employee on-boarding, appraisals, time-tracking, attendance management, Zoho People got your back. It ensures centralized and secure employee data, allows to save time with self-serve feature as well as one can easily track time and attendance. Not just this, but the software is also great at simplifying employee performance reviews, automating workflows, setting reminders and customizing. Meanwhile, Zoho People comes with Payroll integration for easy payroll processing.
"Zoho People, an invaluable resource for our organization. Its unique features have allowed us to track various activities like recruitment, leaves, etc., & also to carry out evaluations for all departments." – Richa Saraf, Time Legend Travels & Tours

Zimyo: Just the right software to manage HR activities in a cost-effective manner. Zimyo's free HRMS can be used to power your business and ensure higher employee satisfaction. This easy-to-use HR SaaS solution for start-ups (small & medium businesses) ensures easy & secure management of HR activities for your organization. It is feature-rich, simple and scalable.
Zoho Expense: "Get Expense Reports, the easy way." With Zoho Expense, it's time to automate expense reporting, streamline approvals and make swift reimbursements. The software produces Expense Reports that you will just love. It is brilliant to automate expense recording, import card transactions, send expense reports on-the-go, control your expenditures, simplify approval process and gain a better understanding of where your money is going.
"Expense reporting has been so easy after we started using Zoho Expense. We have completely stopped using paper for doing expenses except for the receipts being stored. The efficiency of expense reporting and reimbursement has improved multifold." – Siddharth Dhamija – Chief Growth Officer, Razorpay
factoHR: Streamline your most complex HR and payroll tasks with this modern, cloud-based HCM platform that adapts completely to your business needs. With the implementation of this software, organizations can better concentrate on engaging and retaining their best talent. It helps provide a pleasant onboarding experience, monitor time and attendance, perform accurate payroll, and assess employees' performance. It also comes with a mobile app and ESS portal to offer convenience and independence to your employees to access any basic information. It boosts the overall productivity of the business by automating operational HR tasks and simplifying strategic engagement-related tasks.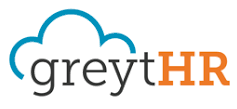 GreytHR: This HR & Payroll software streamlines processes, saves time and align the tasks. It is great at handling Leave Management, Attendance Management, Employee Lifecycle Management, and also the Mobile App for employees. It simplifies the HR processes to a great extent.
Target Integration (Zoho Partner)  has implemented various software for some businesses, and has provided the best of experience to clients as well as its employees.
"Working with Target Integration has been a very professional and a satisfactory journey for Dalmia. The initial results of the implementation of the software have been very encouraging. Target Integration has also brought industry best practices to Dalmia to help us better manage data, record, and tracking efficiency to increase productivity, which we expect to expand in future. We are happy to see continued improvements and new features in the system." – Vineet Srivastava, Dalmia