I recently was a part of a roundtable on female mentorships. The conversation started with one very important question: If the future is female, why are so many female leaders missing in the STEM fields? I found the conversation turning into a profound realization: The (lack of) trajectory around female leaders isn't a speaking point on diversity and inclusion; It's a call-to-action about the impact of silent collateral damage.
Understanding the Damage

In the U.S., women represent 46% of the overall workforce, yet they are a fraction of the nation's CEOs and C-Suite executives. While growing annually, female leaders are not exposed on balance to be put in a position of success for various factors, of which a critical one being the lack of mentorship opportunities as compared to that of males. In the STEM field, the lack of female leaders is even more noticeable. The American Association of University Women (AAUW)  ited staggering statistics on how females are eliminated from positions of power in fast-growing STEM organizations:
"Women make up only 28% of the workforce in science, technology, engineering, and math (STEM), and men vastly outnumber women majoring in most STEM fields in college. The gender gaps are particularly high in some of the fastest-growing and highest-paid jobs of the future, like computer science and engineering."
Microsoft recently quoted a year-long study that showcased that the value of mentorship for women was sorely undercalculated. When mentored, females were better equipped for the workplace and, moving up the ladder, created a "social vaccine" that elevated women and workplaces as a whole. Even more interesting, a study by St. Louis Federal Reserve Economist Fernando Leibovici and Research Associate Matthew Famiglietti found that females gravitated towards smaller, younger firms than their male counterparts. At the same time, the National Centre for Women and Information Technology cited that out of 80% of women in STEM fields that love their work, 32% are likely to quit within a year.
Overlegislation's Impact on Mentorship

The complex issue of females not rising in the workplace is compounded by a lack of opportunities for mentorships, which leads to an even more important discussion: Why aren't we committing more time to mentoring women? Removing mentorships for women is causing females to miss out on opportunities, relationships, and important networking that can change the path of their career, bringing more female leaders to the forefront of U.S. companies.
A good part of the workplace woes can be found in the over legislation that comes when those who enact legislation and draconian oversight unwittingly cause harm to fragile workplace and social systems due to a pendulum swing of consequences that are often not considered. Take, for instance, the important and much-needed discussions around the recent movement to hold men in power accountable for their actions. While the discussions became serious far too late, they began to elevate policies and procedures that protected women in certain scenarios and there is no good without the bad, limiting their opportunities in others.
Male leaders, concerned with incorrectly being accused, have reduced time expanding relationships, especially with closed-door discussions with female team members. This has caused females to potentially miss opportunities for mentorship, networking, and advice.
H.R. functions began implementing policies that, while aimed to protect vulnerable populations, eliminated vital prospects for females to prosper.Then, the course was set. Disrupting the dynamic of an ecosystem (positive or negative) brings consequences we often can't see at first glance. While there's a very real responsibility to protect employees, protection almost always comes at a cost, intentional or not.
The truth is, the system is failing women again. In general, gerrymandering the equality of outcomes can counter the cause of what our good intentions were. In America, we often overreact by hardening targets and look for simple solutions to complex problems that take away freedoms and equality without realizing the impact on the very populations we are protecting.
If we want to encourage mentorships and remove barriers, perhaps some things to think about:


Encourage Great Leaders to Step Up: Great leaders are always on the lookout for those they can help develop. Some want to give back; some see greatness in others and want to help reveal that greatness; others just know it is good business to mentor skilled, hard-working team members.
See Further Down the Road: Out of habit, those who set policy and procedures don't think deep enough when they set policies, leading to silent inequities and possibly unintended collateral damage. The unforeseen impact that occurs downstream due to under-examined legislature deserves to ask the question if the knee-jerk medicine is worse than the sickness as we longitudinally look downrange.

Acknowledge the Dark Side but Don't Accept Its Power: If you have a noble, above-board intention to protect an individual or population, whether it's in the social fabric of the world or workplace, there's always going to be a dark side- or a series of unforeseen consequences. Acknowledge that decisions made can have outcomes that are unseen but commit to risk mitigating poor outcomes by being willing to have broader discussions and admit that a policy or decision made at a time was less than optimal and needs to be reviewed with the new information and outcomes that have occurred.
Ask the Right Questions: Those that set policy do not often have to live with the consequences. If you are setting policy with the intention of protecting gender, ensure you have a broad enough cohort at the table and ask the question "What could go wrong with this policy?" Consider asking questions during discussions that could impact vulnerable populations or those you're trying to protect like:
Have we invited known contrarians to the dialog to elevate better discussions around the long-arranged consequences of the decision?
Are we spending enough time and thinking about the long-term impact on a policy or piece of legislation?
Are we realistically able to bring in individuals who, by design, will be contrarian to the policies these are set against?
Are we prepared to review the policy after a period of time to see if the policy has introduced unintended consequences?
The bottom line is this: Poor leaders have caused harm and growth in female careers, but our decision to over legislate is furthering the damage, causing irreparable harm that we have yet to understand fully.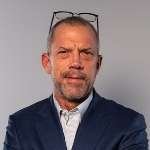 Author Bio:
Joe Mullings has been building companies and careers since 1989. He founded and is Chairman & CEO of The Mullings Group, the world's leading search firm in the medical device industry. The Mullings Group is responsible for more than 7000 successful searches with more than 600 companies in the medical device industry. His clients are multi-billion-dollar companies like Johnson & Johnson, Google, Medtronic, Abbott, and Siemens, as well as the emerging startup companies that are bringing the futuristic technologies like surgical robotics, telerobotics, artificial intelligence and Deep Learning to the market.  Joe was recently appointed Chief Visionary Officer of MRI Networks, the 3rd largest executive recruitment firm with 400 offices worldwide. He is also President & CEO of Dragonfly Stories, which is the production company behind the docu-series, "TrueFuture" of which he is the host and producer. Joe is also the founder of the media platform of TMG360 a medtech news and opinion website. Joe has an engineering degree from The University of Dayton Ohio.
Website: https://joemullings.com/ 
The Mullings Group: https://mullingsgroup.com/team/joe-mullings/